How to setup Invoicing Tool
System Pre Requisite for Installing
Cygnet Invoicing Tool​
System Requirement for Downloading Cygnet Invoicing Tool Application:
OS : Windows 8 or Above
Server RAM : 4 GB RAM (8 GB RAM Recommended)
Hard Disk Space : Requires 10 GB Disk Space
Framework : Microsoft .Net Framework 3.5 or Above
Resolution : Super-VGA (1366 x 768) or higher resolution monitor
How to
setup Invoicing Tool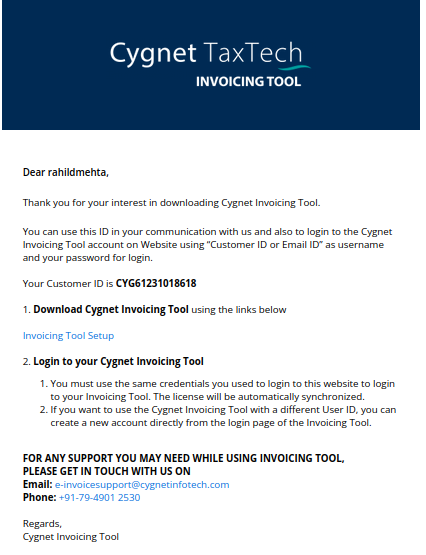 3. Please download the Invoicing Tool Setup zip file from the link sent to your email id from download page and unzip the file on your desktop 4. Double click on Invoicing Tool setup and follow below steps. 5. Please enter your valid mobile and email. 6. If you want to create server then please select "Server" And if you want to create client then please select "Client".
If you are installing server then you can see server name, if you are installing client then please enter server name. i.e. "CIPL-5PC40\SQLExpressFACE

"

Please select "I accept the agreement". To read agreement please click on agreement.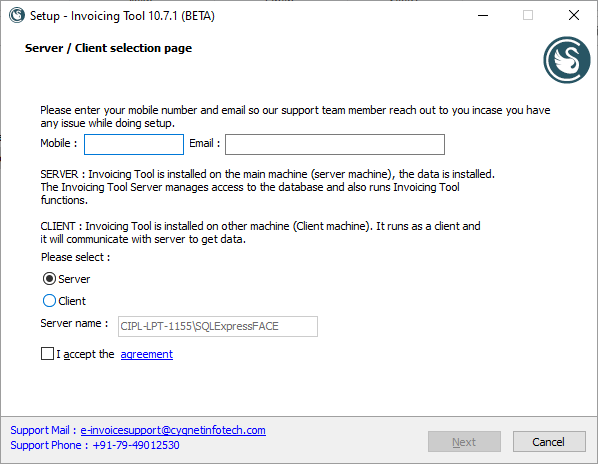 7. Please select a valid installation path. We recommend to select different drive.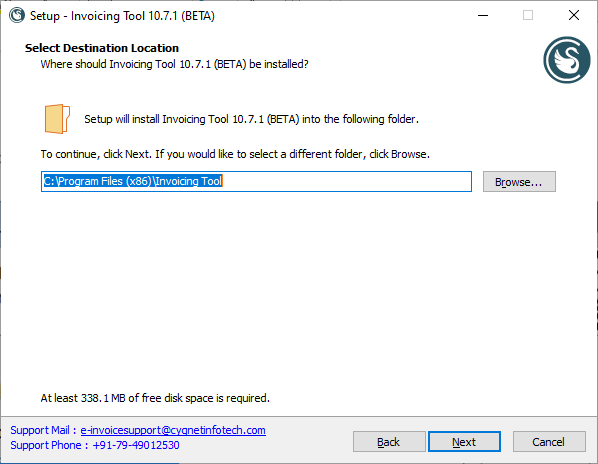 8. Please click on Install.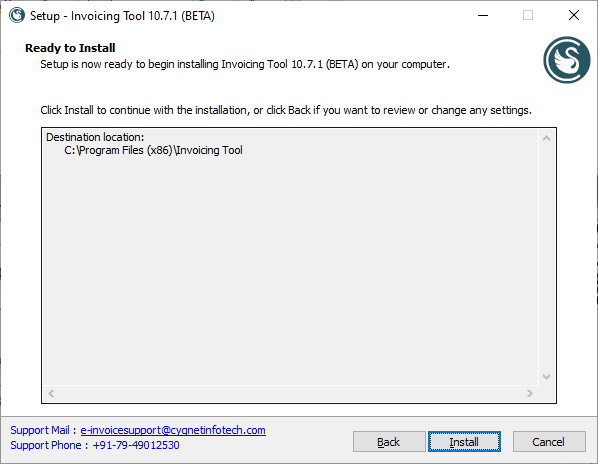 9. INVOICING TOOL installation started. Please do not click on "Cancel"
10. Last step. Please click on Finish and INVOICING TOOL application will run.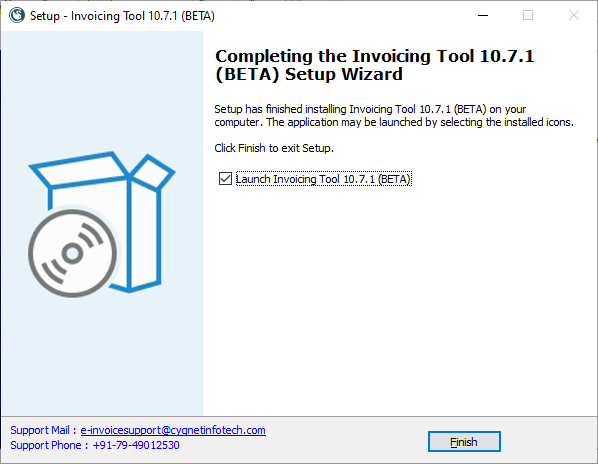 1. If any new update is available in Invoicing Tool, user will see a new update available popup as below, then user needs to click on the "Update" button: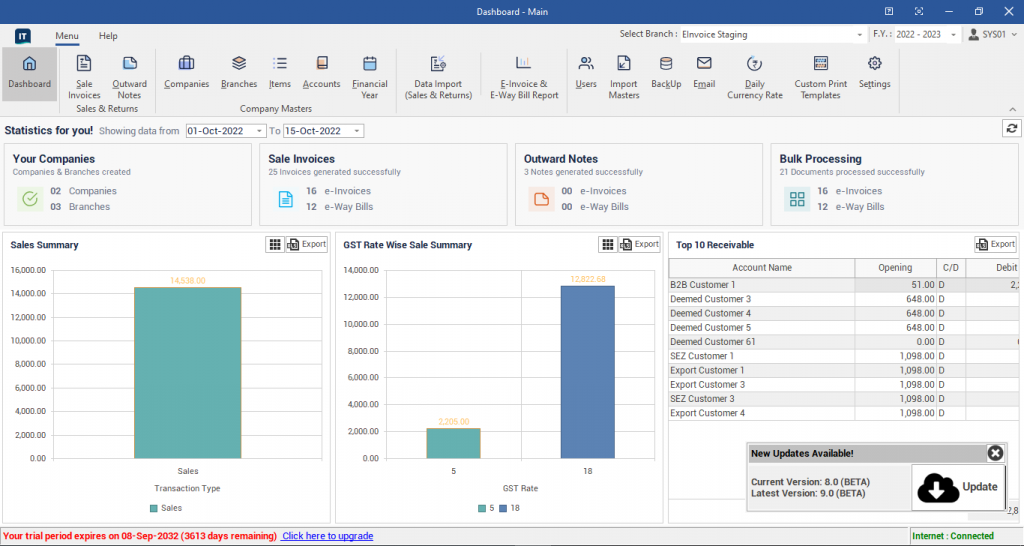 2. Then a screen as below will appear, after which user needs to click on "Download Button"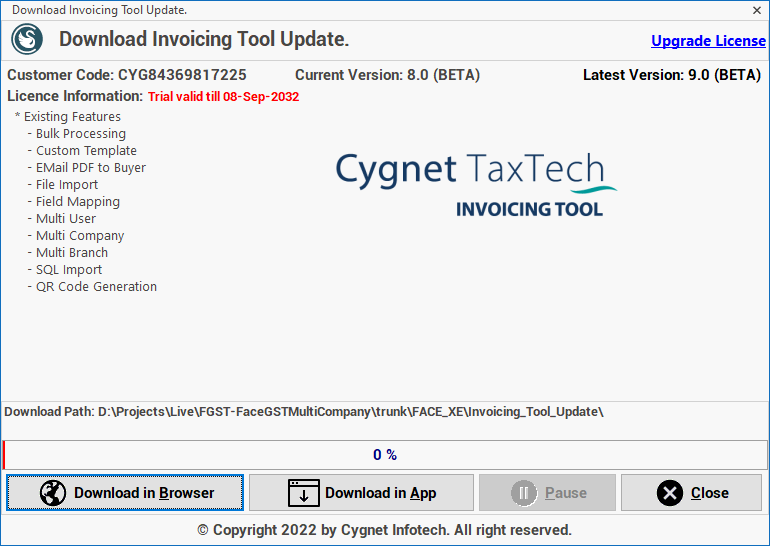 3. Once user has clicked on Download button a screen as below will appear, user can pause, resume or cancel the ongoing download.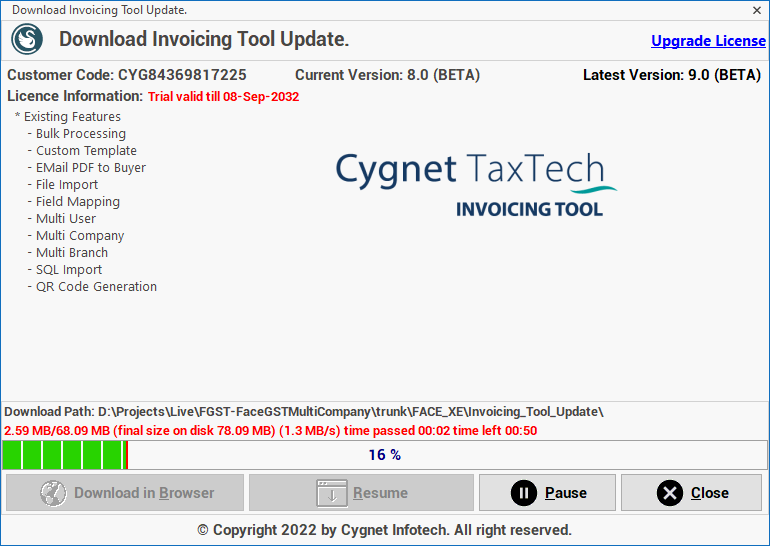 4. Once download is completed, the Invoicing Tool application will get restart on its own with the updated setup.